If there is one good thing that is going to come out of this pandemic, let it be the bringing back of human element in the human resources.
We are at a time where managers suddenly find themselves having to deal with complex employee issues that they have never dealt with before. Such issues include making sure that health and safety protocols are observed, having to manage workers virtually, worrying about vulnerable members of their teams and more crucially extinguishing job security concerns.
Are members of your team showing signs of disengagement and detachment?





Are members of your team feeling, undermined, voiceless and side-lined?





Are you ready to boost your staff's morale and improve their wellbeing?
These complexities can be navigated whe
n leaders and managers are provided with the right training and tools.
ABOUT BEYOND SUCCESS
Africa for Tomorrow in partnership with John C. Maxwell's Equip Leadership is privileged to gift you with a transformational program to foster connection, encourage personal growth, promote self-awareness & wellbeing  and most importantly instill moral values amongst your employees. 
Beyond Success was created by the world's most influential leadership expert,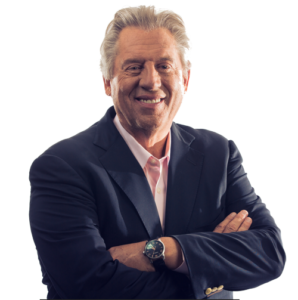 Dr. John Maxwell, who
Is named America's #1 Business Leader.

Is the most influential leadership expert in the world.

Whose organizations have trained more than 6 million leaders in 196 countries.

Has sold more than 25 million books in 50 languages.
Participate & Benefit
This the best thing that you can do for yourself and your team in this season as you challenge yourselves self evaluate and take action while tackling the topics below:
Attitude

Personal Growth

Priorities

Relationships

My Most Important Relationship

From Good Intentions to Good Actions

From Success to Significance
The Methodology
The methodology promotes a two-way communication where people become more transparent, experience self-revelation and people grow closer as they grow together.
The training can be done in person or virtually through video conferencing platforms such as ZOOM or Teams.
While you are still making up your mind here are a few reasons why you should consider launching this program in your organization...
Guess What? The tuition is fully sponsored.
Thank you so much for the privilege indeed this course has done a great impact on my career. It's awesome - easy to understand and relates to real life challenges we face daily. Am looking forward to challenging myself more.
Most people who know me can attest to the positive change in how I do things. My working relations have drastically improved. I observed that when I speak, people pay attention and I now bring more value to my workplace. .